Accelerate your Migration to Cloud with best solutions.
Delta-i Software provides software for each phase of the migration process increasing your competitive edge.
Supporting a vast range of open source software deployment & support
Below you can find a list of software's we have expertise with
NextCloud
Nextcloud is the most deployed on-premises file share and collaboration platform. Access & collaborate across your devices & have a better team performance
Ubuntu Server
Ubuntu Server 20.04.1 LTS. The long-term support version of Ubuntu Server, including the Ussuri release of OpenStack and support guaranteed with best providers AWS.
ERPNext
ERPNext is the world's top 100% open source ERP which supports manufacturing, distribution, retail, trading, services, education, non profits and healthcare.
Odoo
Odoo is business management software including CRM, e-commerce, billing, accounting, manufacturing, warehouse, project management, and inventory management.
SuiteCRM
Open Source CRM (Customer Relationship Manangement) software solution for SME and Enterprise feature-rich enterprise-ready alternative to Salesforce
BigBlueButton
An HTML5-based open-source application that enables teachers to engage and collaborate with their students online through chat, audio, video and much more.
Scalelite Deployment
Scalelite is an open source load balancer that manages a pool of BigBlueButton servers. It makes the pool of servers appear as a (very scalable) BigBlueButton.
Cpanel WHM
cPanel & WHM allows hosting providers and users the ability to automate server management tasks while offering your customers the tools they need to manage.
Moodle
Moodle is a Learning Platform or course management system (CMS) – a free Open Source software package designed to help educators create effective course
Jitsi
Free open-source video conferencing for web & mobile. Make a call, launch on your own servers in minutes, integrate into your app, or develop something new.
Raspberry Pi OS
The Raspberry Pi is a series of small single-board computers developed in the United Kingdom by the Raspberry Pi Foundation to promote teaching
ThingsBoard
ThingsBoard is an open-source IoT platform for device management, data collection, processing and visualization for your IoT projects
WebThings Gateway
Things UI. Monitor and control all your smart home devices via a unified web interface. Rules Engine Screenshot. Rules Engine. Create "if this then that" style
OwnCloud
Access & share your files, calendars, contacts, mail & more from any device; on your terms. Get your ownCloud today and protect your data
CiviCRM
Build, engage, and. organize your constituents. Get the powerful open source CRM used by more than 11,000 non-profits. Explore CiviCRM.
Cloud providers for best performance & growth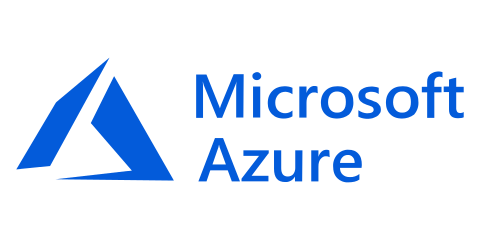 Delta-i Software services range from the desktop, to the cloud, to all your internet connected things

Talk to a member of our team
We can recommend a security solution that best suits the needs of your organisation.
Contact Us