Accelerate your Migration to Cloud with best solutions.
We provide softwares for each phase of the migration process increasing your competitive edge.
Accounting
Get a real time view of your cash flow. Full fledged accounting module covering every aspect of book keeping.
HR & Payroll
Manage full employee life cycle right from onboarding, payroll, attendance, expense claims, assets to separation.
Manufacturing
Effectively maintain and manage multilevel bill of materials, production planning, job cards & inventory.
Sales & Purchase
Increase productivity and lower costs by managing your sales and purchase cycles, from purchase to sales orders.
CRM
Win and retain more customers by optimizing sales process. Track leads, opportunities and send the quotes on the go.
Projects
Deliver both internal and external projects on time, budget and profitability. Track tasks, timesheets and issues by project.
Helpdesk
Deliver a better service experience with an intuitive issue tracker and integrated knowledge base.
Asset Management
Maintain and Manage details of assets, their movement, value adjustment and depreciation.
Website
Software comes with a fully featured content management with blogs, web pages and forms.
Cloud providers for best performance & growth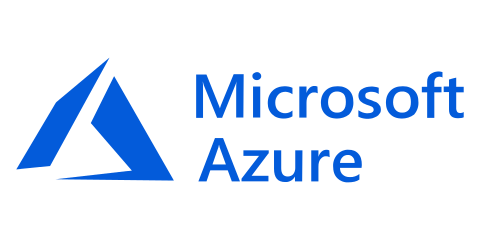 Services range from the desktop, to the cloud, to all your internet connected things

Integrate with your favorite Apps
Benefits of Migrating to a cloud platform
Scalability
Cost-effective
Remote collaboration
Better work-life balance
Integration
Better storage
Disaster recovery
Automation of tasks
Flexibility
Mobility
Security
Faster setup
Less maintenance
Agility
Zero risk failure
Maximum uptime
Competitiveness
Environment-friendly.
Key advantages to moving to the cloud
Cost-effective. When you maintain your own data warehouse onsite, you are responsible for maintaining the infrastructure and workforce to support every aspect of your warehouse. But when you move to the cloud, you can get the benefit of world-class infrastructure while saving money.
Simplified. Much of the complexity of a data warehouse can be handled by a team of product experts at a cloud data warehouse provider. This means your employees can focus on the things that really matter, like growing your business.
Scalable. One of the biggest advantages of the cloud is scalability. Whether you are scaling up quickly or slowly, a cloud data warehouse can accommodate you.
Secure. Cloud data warehouses are responsible for providing services that meet common compliance requirements, including certifications like SOC 2, ISO27001, HIPAA, and PCI. When you move to the cloud, a team of security experts is part of the bargain.
Why choose us?
We can connect anything — We support the widest range of source formats and data destinations with low latency, scalability, and accuracy.
We can update your data in near real time — Unlike many other ETL tools, which are batch-based, We can update your data continuously.
We can scale large and small — We supports any number of inputs, from low to high volume, so you can start integrating and streaming your data in minutes, not months.
We are security experts — Data security is a cornerstone of our business. Our supported cloud service providers meet the strictest standards in the industry.
Managed Cloud Services to Manage, Optimize and Enhance Cloud Efficiency
Talk to a member of our team
We can recommend a security solution that best suits the needs of your organisation.
Contact Us